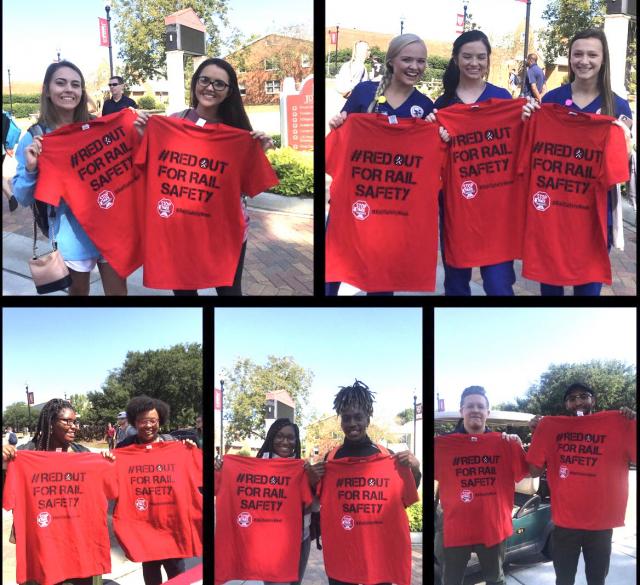 Rail Safety Week
Thank you for helping to make Rail Safety Week 2020 a success.
The goal of Rail Safety Week (RSW), held in September each year, is to raise awareness of the need for rail safety education and empower the general public to keep themselves safe near highway-rail grade crossings and railroad rights-of-way. In 2020, Rail Safety Week was observed from Sept. 21-27 in the U.S., Canada and Mexico.
Read OLI's Rail Safety Week 2020 Results Report.
Join us for the next Rail Safety Week, Sept. 20-26, 2021!
Rail Safety Week 2020 Recap
On Monday, Sept. 21, Federal Railroad Administrator Ronald Batory kicked off #RailSafetyWeek with an important message about safety around trains and tracks. 
https://www.youtube.com/watch?v=7uyttkRXABg&t=4s
Tuesday, Sept. 22 was Virtual Operation Clear Track, when hundreds of law enforcement representatives and first responders across the U.S. and Canada are sharing rail safety messages through social media, by email and on their websites. Thank you to Amtrak Police for leading this effort, and to all the first responders who participated! Read more about Operation Clear Track below.
Wednesday, Sept. 23 was about Crossing Safety, highlighting safe crossing techniques for professional drivers and highlighting the importance of the blue and white emergency notification system (ENS) signs at crossings.
Sept. 24 was Transit Safety Thursday, focusing on safety in areas with commuter and transit systems. Review our passenger rail safety tips. In states without transit or commuter rail systems, Thursday's focus was on safety for professional drivers.
Friday, Sept. 25 was #RedOutForRailSafety, when we encouraged people to wear red to support safety awareness.
Saturday, Sept. 26 focused on trespass prevention. Trespassing on tracks is illegal and dangerous. See our safety tips for pedestrians. #RailSafetyWeek! #STOPTrackTragedies #RedOutForRailSafety
On Sunday, Sept. 27, the focus was on photographer safety. Taking photos on train tracks is illegal and dangerous. #RailSafetyWeek #STOPTrackTragedies #NoPhotoIsWorthTheRisk
Find Rail Safety Week materials here.
Review OLI's Rail Safety Week 2020 Results Report in interactive digital format  or PDF format.
Take a look back at OLI's RSW 2019 Results Report.
Law Enforcement Joins Forces to Support Rail Safety Week
Law Enforcement and First Responder Partners support Rail Safety Week through its safety initiative, Operation Clear Track. In previous years during Operation Clear Track, more than 500 local, state, federal and railroad police organizations are stationed at grade crossings across the country to distribute safety materials to motorists and pedestrians and reinforce the importance of crossing and trespass laws. 
In 2020, OPERATION CLEAR TRACK will be conducted on Tuesday, September 22 as a virtual event to share the rail safety message in communities with no public contact, as opposed to in-person events as in years past. Participating agencies are encouraged to post lifesaving grade crossing safety and trespass prevention information for drivers and pedestrians on their websites and share on social media.Join us to observe Operation Clear Track 2020 and share the safety message!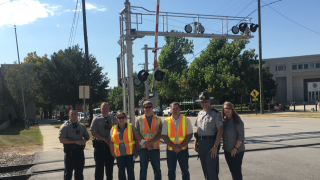 Operation Lifesaver, Inc. (OLI), the national rail safety education nonprofit, works in partnership with the U.S. Department of Transportation and other organizations to observe Rail Safety Week (RSW) each year.
The FIRST U.S. Rail Safety Week was held September 24-30, 2017, as OLI celebrated its 45th year and its mission of reducing collisions, fatalities and injuries at highway-rail crossings and preventing trespassing on or near railroad tracks. In 2018 and 2019, Rail Safety Week was held jointly in Canada and the U.S., with the overall theme, "Stop Track Tragedies." 
In 2018 and 2019, Canada Operation Lifesaver and OLI's "Stop Track Tragedies" public awareness campaign showed the impact that rail-related incidents have on families - and communities. "Stop Track Tragedies" remains a major theme of Rail Safety Week.
In 2020, Mexico joined the Rail Safety Week observance. 
Sponsorship Opportunities
Operation Lifesaver, Inc. supporters and rail safety partners help increase the overall reach and impact of Rail Safety Week every year.  Please support Rail Safety Week and all of its outreach events and initiatives by becoming a OLI sponsor today.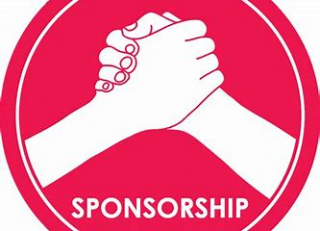 OLI offers Rail Safety Week materials for rail safety partners and supporters to use for promotion and outreach to increase awareness of the importance of rail safety across the country.