Teachers
Empower your students with the knowledge they need to make safe decisions around railroad tracks and trains using free resources for students Pre-K through High School from Operation Lifesaver, Inc.
For the littlest learners, our lesson plans help develop motor skills and promote rail safety awareness and understanding.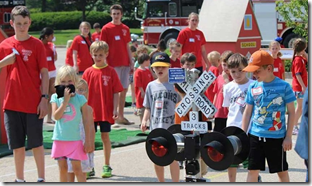 Elementary and middle school students will learn the importance of rail safety, the meaning of rail safety signs, and more while developing creative thinking and problem-solving.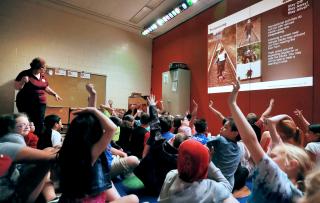 Materials for high school students incorporate rail safety messages into physics, math, reading comprehension, and more.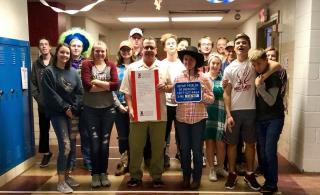 Visit our Farmers and Farm Machinery Operators page to view and download our lesson package and supplemental handout materials, which include an interactive presentation and practical learning information for Junior Level (ages 8-11) and Senior Level (ages 12-17) students.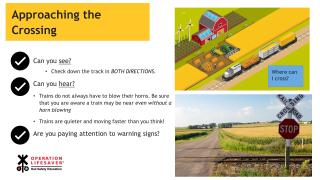 Encourage your students to make a pledge to be safe around tracks and trains!