Working Near Tracks
When work takes you near railroad tracks and trains, it's imperative that you make safe choices.
Watch our Choose Safety First PSA to learn the right choices when working near trains and tracks arming workers with lifesaving information. Whether mowing grass near railroad tracks, driving a work vehicle across the tracks or surveying near railroad rights-of-way, keep yourself safe.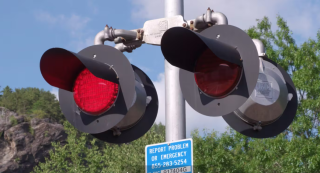 Our #STOPTrackTragedies Public Service Announcement campaign tells the real stories of people who have been personally affected by rail-related incidents and why you should always use caution near railroad tracks and trains.
See the PSAs